Yearbook (Publication and Design)
INFORMATION ABOUT YOUR YEARBOOK!
This is a 100% student produced book. We work every day from before the school year begins until March to contain as much about your year as possible. Our Publication & Design Staff is headed up by and 8th grade Chief Editor and five other editors that cover Sales, Writing, Organization, Photos and all Pages. We work hard to upgrade the yearbook each year without passing a cost onto you.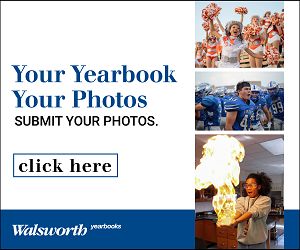 Students who do not have their portrait taken by our school photographer on Back to School day or on Retake Day will not be included in the portrait section of our yearbook.